Red or Blue? The Uniquely Australian Rivalry
Written by:
Over 60 years of rivalry later, Australian's are still divided in two; Holden or Ford. Red and blue runs through generations - it's part of our DNA.
The Red Lion and the Blue Oval are branded into our hearts, and even though the Supercar of today is a hand built race car with nothing more than body panels resembling a Holden or Ford, the badge on the front makes all the difference for passionate fans like myself.
So where did the loyalty of Holden and Ford fans come from?
While their ties to the US were most evident, both Holden and Ford were able to shape their own unique Australian identities.The cars parked in people's driveways and garages were the same cars competing on track, forming a genuine attachment and sense of pride for owning a locally made car that competed in the Touring Car Championship, and ultimately the World's greatest race.
"Win Sunday, sell Monday" became the chant of the manufacturers at one mountain most adored by Australians - Mount Panorama. Every October, the Mountain, as she's affectionately known, becomes the battleground where the Holden v Ford rivalry plays out. Both brands are synonymous with the greats of Australian motor sport. Dick Johnson and Allan Moffat are the legends of Ford, while Mark Skaife, Craig Lowndes, and the King himself, Peter Brock, feed into the core value of Holden - nostalgia.
Growing up in a Holden household myself, I've heard countless stories about Dad's Brougham and fond memories of road trips in our VT Berlina, later upgraded to a VE. The Sandman was every young bloke's dream and Commodore owners would move from one model to the next, vowing to never own a Ford. If your Dad was a Holden man, you had no choice but to be too. Same goes for Ford.
As the time went on however, the Holden's in my driveway were replaced with cars manufactured in Japan, and for many fans of Supercars, Holden and Ford became nothing more than the team they cheered for on the weekends. While Triple Eight spent Wednesday morning unveiling the #ThanksHoldenFans livery up on Brock's Skyline, it began to sink in that Sunday will bring the final Supercars race with a factory Holden team (I'm not crying, you are). So where did Holden lose the brand loyalty of those so passionate about their Commodores?
Holden's demise was the result of poor brand management. Parent company, General Motors, fell out of touch with the Australian market, failing to leverage the experience, personality and values that shaped the Holden identity. At the core of that identity was being Australian, and when GM shifted the 'Commodore' over to Germany in 2017, they took it away, losing a once well established brand resonance.
GM wasted an opportunity to leverage brand equity, not even attempting to tie Holden's identity into its marketing communication. Nostalgia, still so evident as a result of Australians posting memories of their Holdens across social media, was replaced with forcing the American dream on Australians, referring to "football, meat pies, kangaroos and Holden cars", similar to that of "baseball, hotdogs, apple pie and Chevrolet".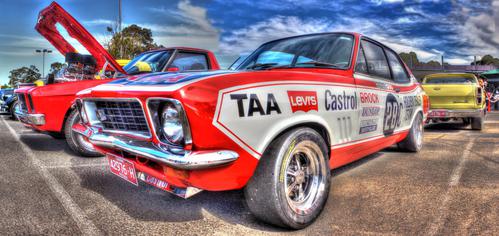 Holden once represented the Australian people, in the same way Vegemite, VB, Bundy Rum and Qantas do. While there are always alternatives in the market, it is these brands that define Australia. The legacy brand that was Holden, was simply reduced to a badge, putting some 600 workers out of the job and taking away an Australian icon forever.
Your brand is everything, and as we tell all our clients, do something or nothing; it still exists. It's important to make every effort to take control of the audience's perception. With the backing of an effective brand strategy, you can distinguish your product offering from that of competitors and shape consumers into brand advocates, just like Holden and Ford did when they first entered the Australian market. Furthermore, with the support of brand strategists (oh, hi), you can stay on top of the most effective methods to keep consumers connected and engaged with your brand.