As the Northern gateway to regional NSW, Newcastle is a vibrant area that is growing year on year. With a forecast of 25.56% growth to 2041, and the likeness of Newcastle to Tamworth, we see opportunities to educate, inspire and unlock the beauty of Newcastle's local businesses to grow, scale and sustain. KEO wants to be part of this growth, and we're expanding into the Hunter to join in on the fun. We're here to offer businesses a regionally minded, locally focused perspective on their business, brand, and market.
At KEO, we're invested, for good.

We explore the uncomfortable and unfamiliar to achieve great outcomes. We're a friend who always checks in and calls back, and no matter what, we offer the right advice, even if we don't win. We never close the door, ever. We see these same qualities in professionals and businesses working in the Newcastle and Hunter community, something we are thrilled to be part of.
Program with No Name
For the curious and creative problem solvers, the Program with No Name has been designed by KEO for school-based creatives. It is part of our mission to support students in regional areas to find career opportunities in the creative field right where they are.
Resources
Our resources allow us to work on the jobs we love. With just a four hours drive from one door to another, the connection and accessibility of Newcastle from Tamworth makes servicing both locations, and everywhere in between, a great opportunity for KEO and our clients. Technology also keeps us agile, meaning remote connection is always a possibility!
Tamworth has long been a feeder to Newcastle with high school leavers commonly taking their first step away from home and heading to Newcastle to obtain tertiary education, or even seek the coastal lifestyle in a larger centre. Additionally, some 500 Tamworthians opted to become Novocastrians between 2011-16, which we can only imagine has grown. Newcastle has the extraordinary talent we're after, coupled with the regional values we love! It's a home away from home - why wouldn't we work here?
Lifestyle
Work away! - a concept whereby having two office locations, we can allow staff to work away if they're wanting either a sea change or tree change. Imagine kicking off your day, stepping out onto the beach that morning and grabbing a coffee. Or explore the beauty of the New England national parks in the afternoon? Lifestyle is key for us at KEO - not only is it great for our staff, allowing them to reset, refresh and explore, but also for our clients who can access a wealth of expertise in around two locations.
Services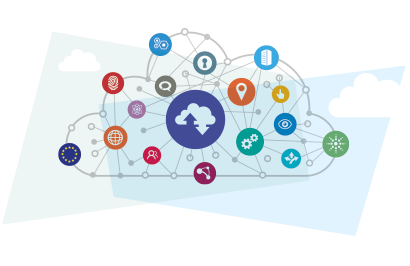 Website Design and Development
Lay the foundation to perform your best digital business with a custom designed and built website! We specialise in custom website development utilising our customised Content Management System, KEO'S KMS, and offer design solutions that showcase your key qualities ensuring your business stands out.
Brand Strategy and Identity
Do something or nothing; your brand still exists. It's important to make every effort to take control of the audience's perception. With the backing of an effective brand strategy, you can distinguish your product offering from that of competitors and shape consumers into brand advocates.
KEO's team of creatives take a collaborative approach to brand strategy, shaping unique identities that arm our clients with a powerful brand to engage the target audience. We explore the brand voice and messaging, positioning within the market and the various brand attributes.
Motion Design
We have a range of inhouse animation and video services here at KEO! Our team can bring your static social posts to life, create engaging explainer videos or capture, record and produce your next advertising campaign.
Videography

Video Editing

Motion Graphics

Character Design

Character Animation

Compositing

Sound Recording

Sound Editing

Timelapse Photography
Marketing
Often we find ourselves producing great content that sells products or services, informs our customers and offers them great incentives to purchase from us. However, we can begin to see that we aren't making great headway with our efforts and begin to lose interest and come to the conclusion of "why bother?". We need to fish where the fish are - this means to direct our brand messaging, marketing and communication efforts towards the eyes and ears that care.
Traditional

Radio

TV

Billboards

Print

Digital

Social Media

Content Marketing

Paid Search

Display Advertising

Email Marketing

SEO (Search Engine Optimisation)
Locations
We're all over the place!
While we might be headquartered in our sweet digs in the Tamworth CBD, our team is spread across a wide area. This widespread presence, coupled with the beauty of online meetings enables us to serve a diverse client base across regional Australia.
KEO HQ (Tamworth)
Level 1, 12A Bourke Street, Tamworth NSW 2340
Newcastle
Location coming soon!
Online
EVERYWHERE!
Strategy
Marketing Strategy
Discovery & Research
User Experience Research
Brand Strategy & Architecture
Market Positioning
Content Strategy
Marketing Campaigns
Target Market and Brand Personas
Social Media Strategy
Defining Key Audiences
Design
Brand Look & Feel
Development & Rehabilitation
Logo Design & Corp Identity
Branding Style Guides
Brand Messaging
Collateral, Print & Packaging
Environmental Design
Iconography
Digital
Digital Marketing
Website Design & Development
User Experience (UX)
User Interface Design (UI)
Information Architecture
Prototypes
Custom Content Management
iOS/Android Applications
Web Applications
Software Design and Integration
Search Engine Optimisation (SEO)
Social Media & Content Marketing
Content
Brand Film
Content Creation
Audio + Voice Over
Videography
Photography
Explainer Videos
Script Writing
Storyboarding
Illustration
Creating brand loyalty for all.
Your brand is the tool that empowers your company to reach great heights.
Take a look at how every brand we work with grows into something meaningful and successful.
We don't collect trophies, we make friends.